Optimizing systems and harnessing the power of data for client-centered care to end the HIV and COVID-19 epidemics.
Data.FI is a global HIV/AIDS project working across all population groups and HIV intervention areas to identify clients at risk and link them to testing, prevention and treatment services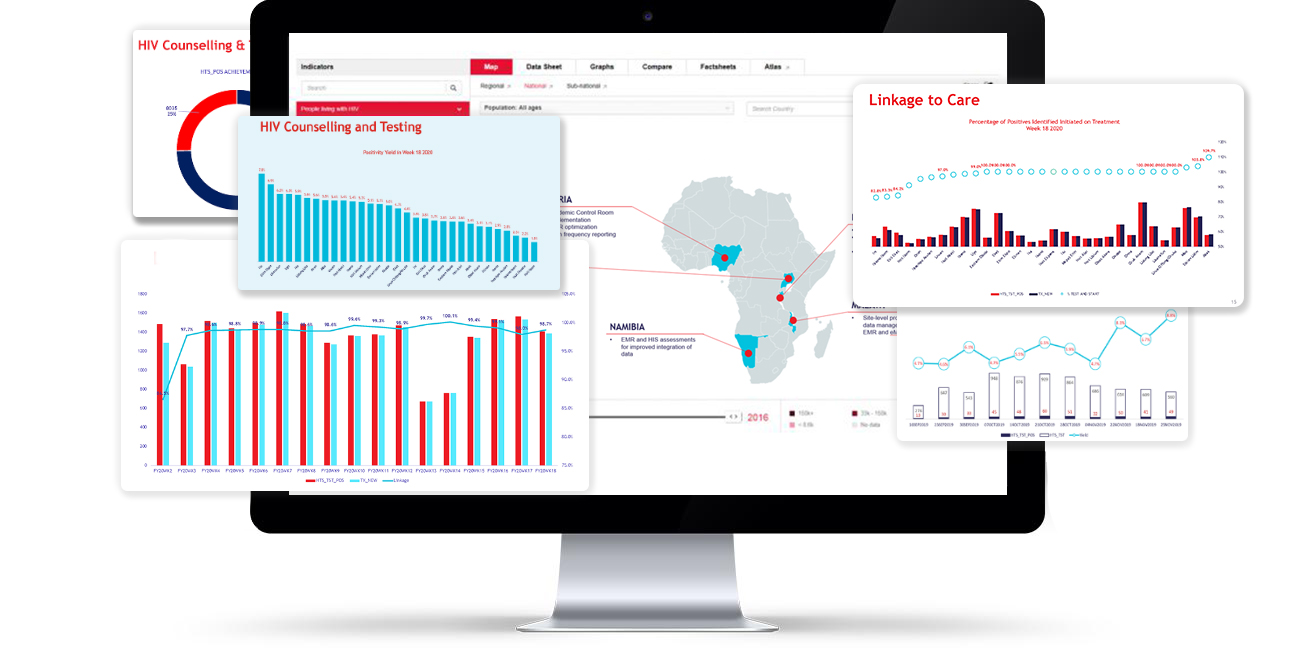 Data.FI solutions are designed to optimize client outcomes across the clinical cascade. Our solutions are tailored to the local context and are fit-for-purpose, reflecting an understanding of local epidemiology, local programming, country-specific health information system challenges and data needs, and the design preferences of different users.